| | |
| --- | --- |
| Posted on March 5, 2010 at 8:25 PM | |
So today my cat reminded me of a very funny thing he does. Whenever I play hide and go seek with my cat (well, it's more a game of seek, the cat hides in a room and I search for him, but when I find him he runs to another hiding spot), his tail gets SUPER puffy, like the picture below.
When he used to play with the fox her little foxy tail, which was already so puffy, would fluff up even more. My vet told me cat's tails, he wasn't sure about the fox, puff up when they are scared. But my cat is totally calm, just a little mischievous when we play hide n' seek. So I really wonder, were the cat and the fox really just scared or mischievous?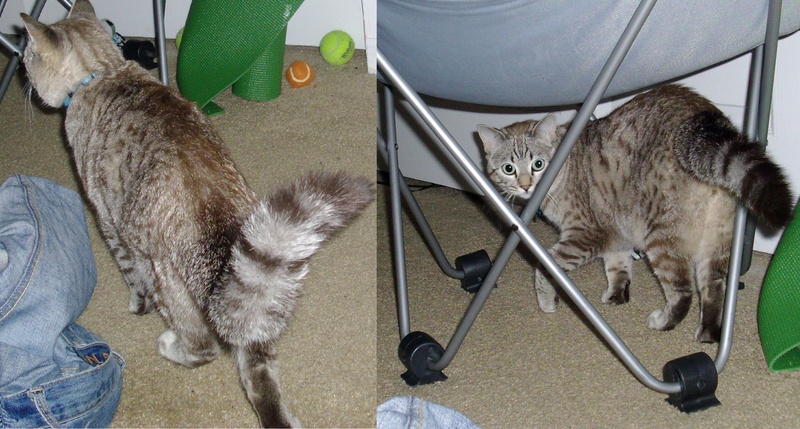 Categories: None