| | |
| --- | --- |
| Posted on February 26, 2010 at 11:35 AM | |
I would take my little Fennec to the beach very often. I figured hey, Fennecs live in the desert so she should love the sand! Well, the first visit was kind of rough. There was almost (I would venture out to say 'sandstorm' but it wasn't quite as bad as the ones on National Geographic) a storm. It was extremely windy and sand would hit you so hard it stung your skin. So I only stayed there for about half an hour and she stayed hidden inside her little impact-resistant carier.
The next visit went a lot better. There was no wind, barely any people, so I didn't get swamped with the usual questions - Is that a fox? Are those legal? Will it attack me? Can I get a picture with it? Where did you get it? etc. So I let the little one out on her leash, and she looked around like 'whoa, where the heck am I?' and she immediately starts digging. Finally! A place she will be free to dig at without getting in trouble! So I laid down with her leash around my wrist, feeling a little tug here and there as I enjoyed the sun. Well, I took an unplanned nap, resulting in two unfortunate events. One, I got burned on my entire front side. Two, I still had the leash on my wrist, but no tugging, and she was gone! I was freaking out, looking left and right, but no she was not anywhere.:ohmy: I asked my friend, "Have you seen her?!" I called and called for her, whistling like I did when she would get a treat, standing up with the retractable  leash still on my wrist.
My friend Lindsay helped me look when, finally, I felt like an idiot. Fast asleep, she had dug a hole under her little green carrier and was sound asleep. I guess now that she felt safe in there, she decided to nap. Who had made a fool out of who?:roll: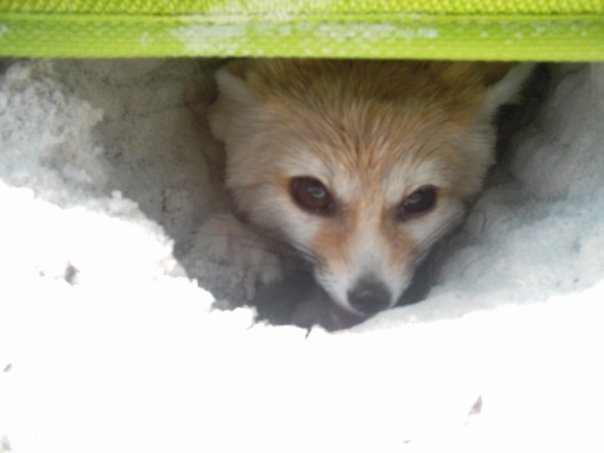 Categories: None